Details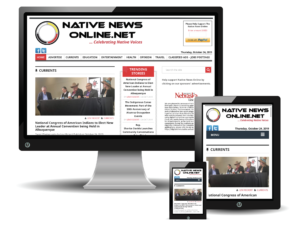 Get the latest news from Indian Country delivered right to your email box every morning.
Native News Today is our free daily enewsletter that delivers a roundup of the day's news from around the nation, including exclusive reporting on Tribal news, sovereignty, arts & entertainment, health, education, business and other issues that affect American Indians, Alaska Natives and First Nations people. Plus, we'll also keep you posted on imporant news about COVID-19 as well as our "Local Impact" stories focused on tribes and tribal citizens from around the country.
Sign up today ... it's free!