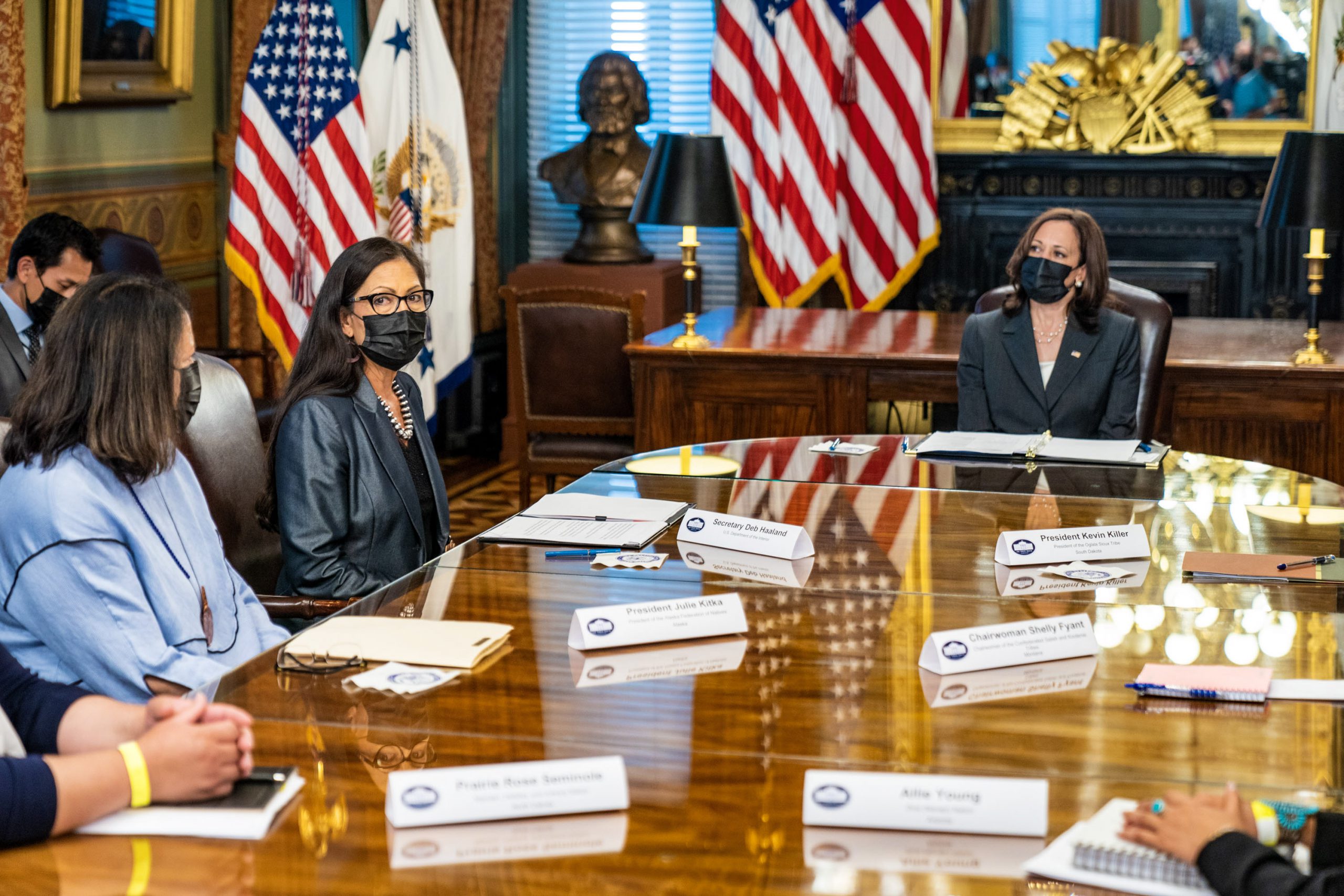 Aniin and hello my relatives! Welcome to our first edition of Native News Weekly, where we round up the biggest stories published on Native News Online at the end of each and every week. As always, there's a lot happening throughout Indian Country—an Indigenous icon walked on; the White House met with Native leaders on voting rights; a Native Hawaiian surfer claimed Olympic gold in Tokyo; and say hello to the Cleveland Guardians. All that and much more.
From Our Advertisers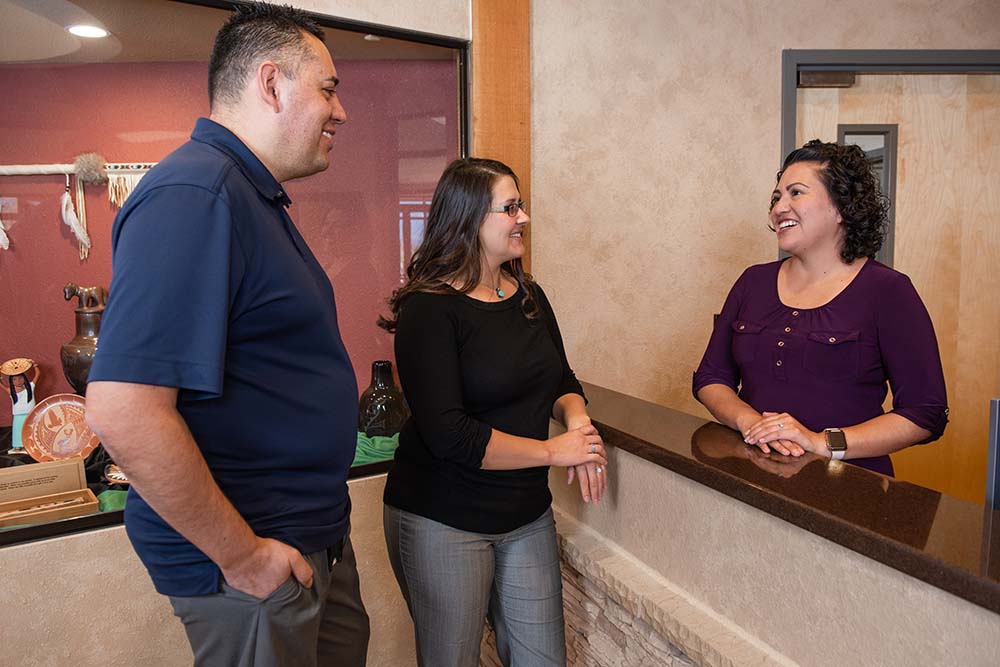 There are many considerations when protecting property, employees and covering liability exposures, especially since they are not a one-size-fits-all risk model. Working with a trusted broker on key risks to design an insurance program around those...
When we say, " domestic violence is not traditional ," it is to remind Native Americans of a time before colonization. It's a glimpse into a past when times were good. Instead, our memories only extend to the depths of colonization and the devastating impact it had on our people. Whether we know it or not, our words and actions reflect a story from the past.
When news broke of the 215 bodies of Native American children found on the grounds of a former Canadian residential boarding school, my heart sank. It was like an earthquake shifting deep inside and causing a reverberation throughout my entire being. The historical trauma of the boarding school era hits deep, and while this particular school was in Canada, boarding schools throughout North America were highly detrimental, generationally damaging and wholly destructive to Native American tribes.
More than 800 water rights claimed by members of the Turtle Mountain Band of Chippewa Indians have been pulled out of legal limbo following the Montana Water Court's issuance of a first-of-its-kind order this month.
PIERRE, S.D. — South Dakota Attorney General Jason Ravnsborg on Friday reversed his position on whether law enforcement should accept medical marijuana cards issued by the Flandreau Santee Sioux Tribe (FSST) to non-tribal members. Ravnsborg's announcement doubles down on South Dakota Gov. Kristi Noem stance that state non-tribal residents cannot legally buy medical cannabis with a tribal card, even if it required a physician's sign off.
The lawsuit, filed on behalf of tribes, parents and students, alleges Montana education officials have failed to meet their constitutional mandate to provide Indian Education for All.
TAHLEQUAH, Okla. — The Cherokee Nation announced on Friday it is providing $150 in clothing assistance for every qualifying Cherokee student regardless of residency or income, with applications accepted beginning Tuesday, July 20.
This weekend and next week in Indian Country, the Indigenous animals and people of the Plains get their due at the zoo, Muscogee Nation hosts a hot premiere, and a boundlessly talented Tlingit weaver makes waves at a spirited art show.
Most of my art viewing is on purpose. I hear about something new or intriguing and seek it out. So it's a joy for me to discover art where I'm not expecting it — art I know nothing about in advance. That happened last weekend when I took a road trip to Deception Pass State Park , which spans Fidalgo and Whidbey islands.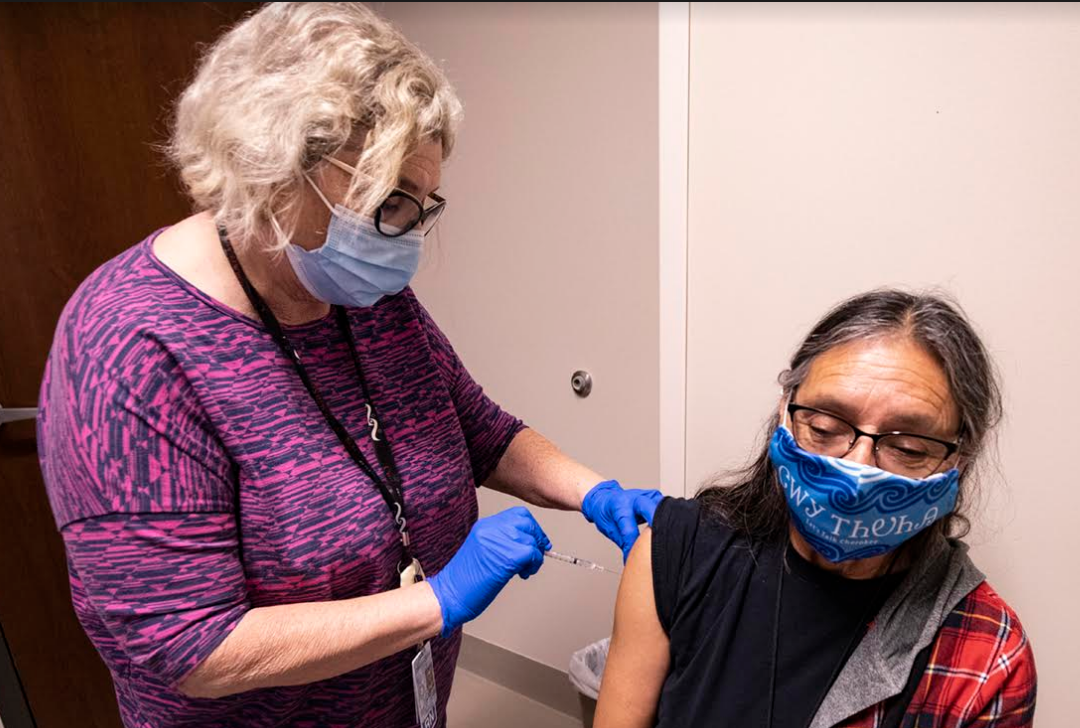 LAS VEGAS — Actor Mark Wahlberg and his brother, chef Paul Wahlberg took center stage the National Indian Gaming Association's Indian Gaming Tradeshow and Convention in Las Vegas on Wednesday, July 21, to announce a newly formed partnership between their company, Wahlburgers Franchising and Little River Holdings, LLC, a wholly owned enterprise of the Little River Band of Ottawa Indians, based in Manistee, Mich.
It all started in a meeting in Las Vegas, where a couple of tribes expressed their concerns about managing the many operations involved with entering the cannabis industry to the Chief Executive Officers (CEO) of Violet Gro, Hyperponic, and Sunflower Consulting Group.