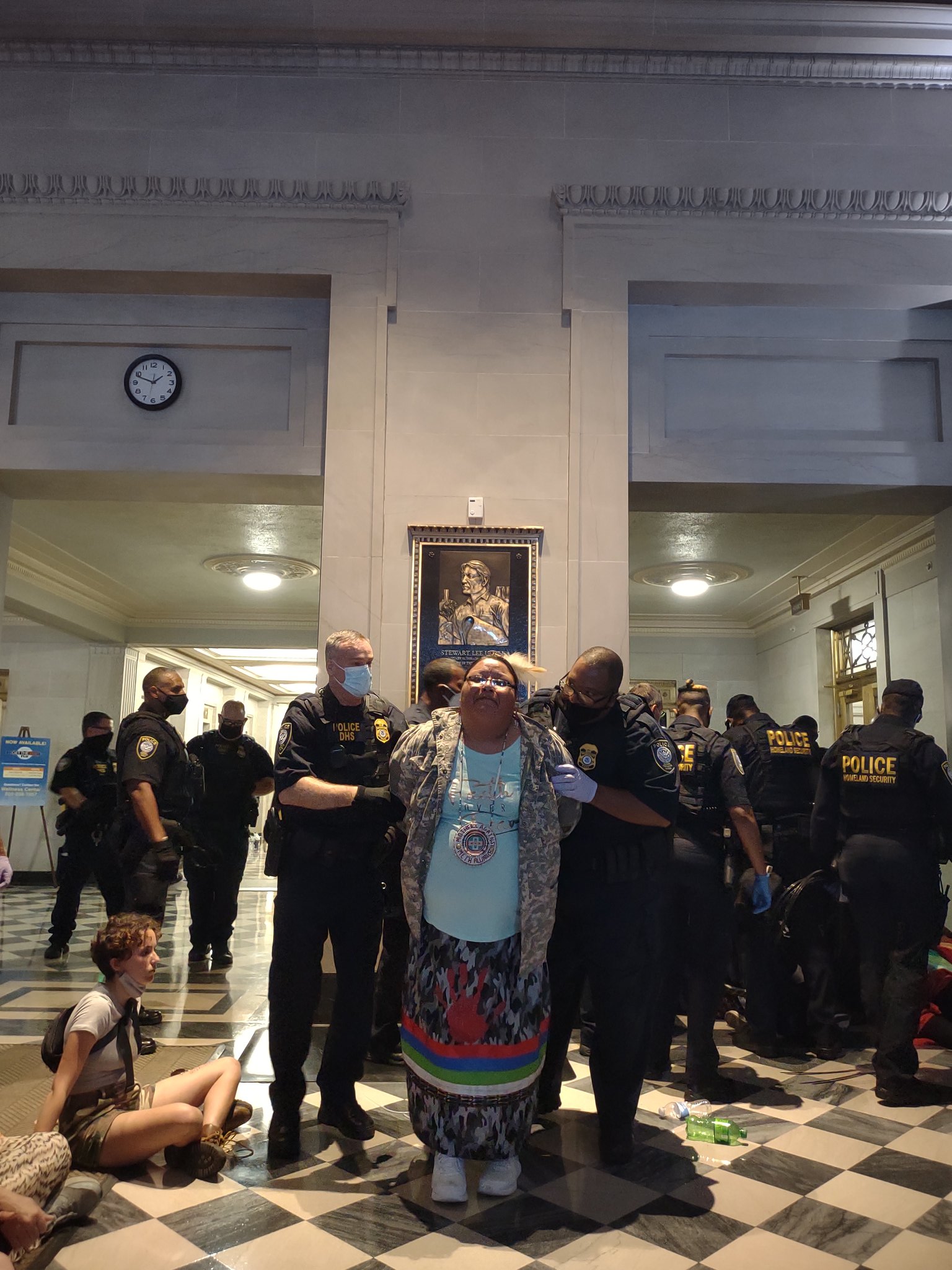 On Thursday October 14, nearly 50 people, mostly Indigenous, occupied the Department of Interior building in Washington, D.C. as part of a weeklong series of demonstrations demanding the current administration declare a climate emergency and stop approving fossil fuel projects.
The Blackfeet Nation is mourning the passing of Earl Old Person, who served as tribal chairman of the tribe for 50 years. Old Person was a Blackfeet Nation Honorary Lifetime Chief. The Blackfeet Nation announced on Wednesday evening that Old Person passed away at the Blackfeet Community Hospital after a long battle with cancer. Chief Old Person was 92. Chief Old Person's longevity serving the Blackfeet Nation made him the longest serving elected tribal official in the United States, according to a news released issued by the Blackfeet Nation. Old Person also rose to national leadership as president of the National Congress of American Indians (NCAI) from 1969 to 1970. He was an orator and leader for the Blackfeet People, the Blackfoot Confederacy, and Indian People across the United States and Canada. "The Blackfeet people have suffered a huge loss today with the passing of Chief Old Person. A chapter in our history has come to a close. The Blackfeet Tribe offers prayers and support to the family of Earl at this time," the Blackfeet Nation news release said. Chief Old Person was elected to the Blackfeet Tribal Business Council in 1952 and served for over 60 years. During this time, Chief Old Person met many dignitaries including every United States president since Dwight Eisenhower, the British Royal Family, the Shah of Iran, and other world leaders. "Chief Old Person was a fierce advocate for the Blackfeet Nation and all of Indian Country for his entire life, and the world is a better place because he was in it. He will never be replaced, and we are holding his loved ones and the Blackfeet people in our hearts," Sen. Jon Tester (D-MT) said. On Thursday, NCAI posted on its Facebook page the following message: "NCAI mourns the loss of a former president and honorary lifetime chief of the Blackfeet Nation, Chief Earl Old Person. #IndianCountry is stronger because of his life-long dedication and tireless advocacy to protect our cultures and life ways, while advancing the priorities of all Tribal Nations." Services for Chief Old Person have not been set by press time.
From Our Advertisers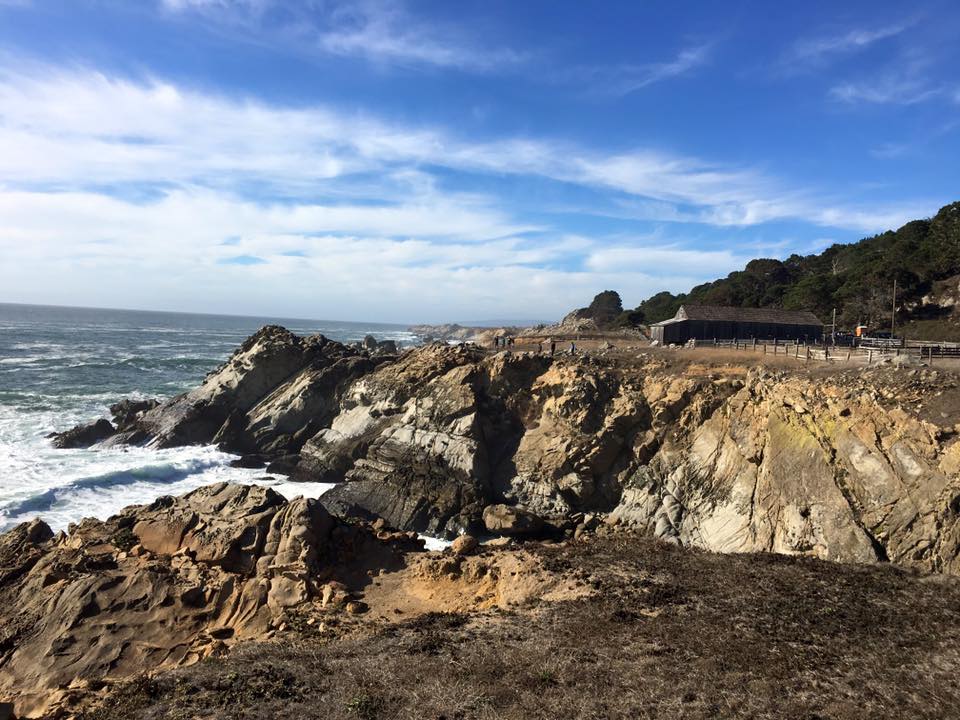 For some 12,000 years, the Kashia Band of Pomo Indians freely inhabited their ancestral homeland along the Pacific coast north of San Francisco. On this stretch of breathtakingly beautiful California coastline, the Kashia people hunted, fished and...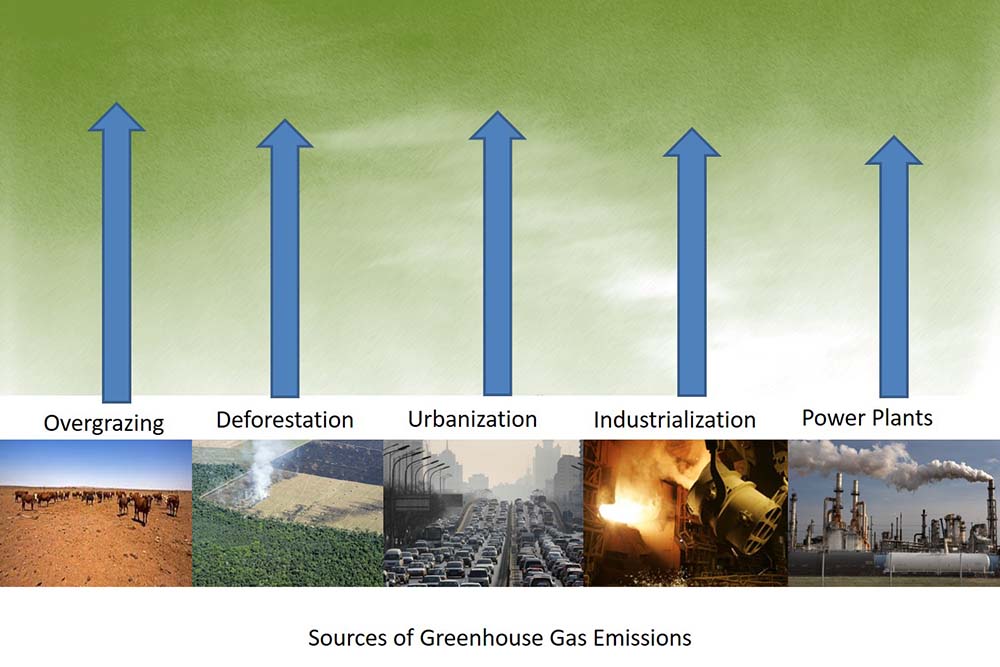 Mother Earth is angry. Every day, we read headlines about how climate change-driven natural disasters are wreaking havoc in new and increasingly terrifying ways. Traditional methods of indigenous land stewardship called for living in balance with...
Indigenous Peoples' Day is an important acknowledgment of the trauma suffered by our people, and it's a time for us to address the ongoing injustices we face. We are witnessing the rape of our land, the murder of Indigenous women, the killing of our brothers and sisters – the grizzly bear and the wolf.
Guest Opinion. There's a lot to celebrate this Indigenous People's Day. After centuries of concerted efforts, we're seeing promising signs that the federal government will work on a government-to-government basis with Native Nations and respect our Nations' sovereignty. Though the federal government has often failed in its treaty and trust responsibilities to engage in meaningful consultation with Indian Country, President Biden has signaled that he will give our Nations a seat at the table. Not only did he appoint Deb Haaland as Interior Secretary, making her the first Native American cabinet member, but President Biden also reauthorized Executive Order 13175, mandating that federal agencies engage in meaningful consultation with Native Nations. In doing so, he has promised to include us in decision-making, and support our self-governance to control our lands, preserve our culture, and educate our youth.
TOLEDO, Iowa — Marian Wanatee said her mother, Adeline, talked little about her experiences at the Flandreau Indian School in South Dakota and the Haskell Institute in Lawrence, Kansas.
CARLISLE, Pa.—Mary Kininnook (Tlingit) was one of nearly 200 children who died and were buried while students at the Carlisle Indian Industrial School, the nation's first off-reservation Indian Boarding School. But you wouldn't know it by scouring the graveyard at the former school grounds.
The American Indian Graduate Center has announced the creation of the Miller Indigenous Economic Development Fellowship, a $190K program dedicated to Native research that was created with the support of Alumnus Robert J. Miller (Eastern Shawnee Tribe). The American Indian Graduate Center is one of the largest scholarship providers to Native Americans in the U.S.
The American Indian College Fund announced on Wednesday it has received a $5.3 million grant from the Bezos Family Foundation. According to a press release the grant will support the College Fund's Indigenous Early Childhood Education program at tribal colleges and universities over the next four years.
Indigenous Peoples' Day is enveloping Indian Country this weekend and next week.
NEW YORK — Fans of Cleveland's professional baseball team are lamenting the end of an era with the retirement of the team's "Indians" name this Sunday. Comedian Joey Clift (Cowlitz Indian Tribe) has some humorous advice to help them cope.
Yesterday, more than 130 people were arrested for protesting outside the White House, beginning a week-long demonstration demanding that President Biden declare a climate emergency and stop all new fossil fuel projects. People vs. Fossil Fuels convenes this week in what organizers say is the largest civil disobedience action in decades.
NEW YORK CITY — Native News Online reporter Jenna Kunze and audio journalist Alice Qannik Glenn (Iñupiaq) were honored for their environmental reporting during the inaugural Covering Climate Now Journalism Awards this afternoon.