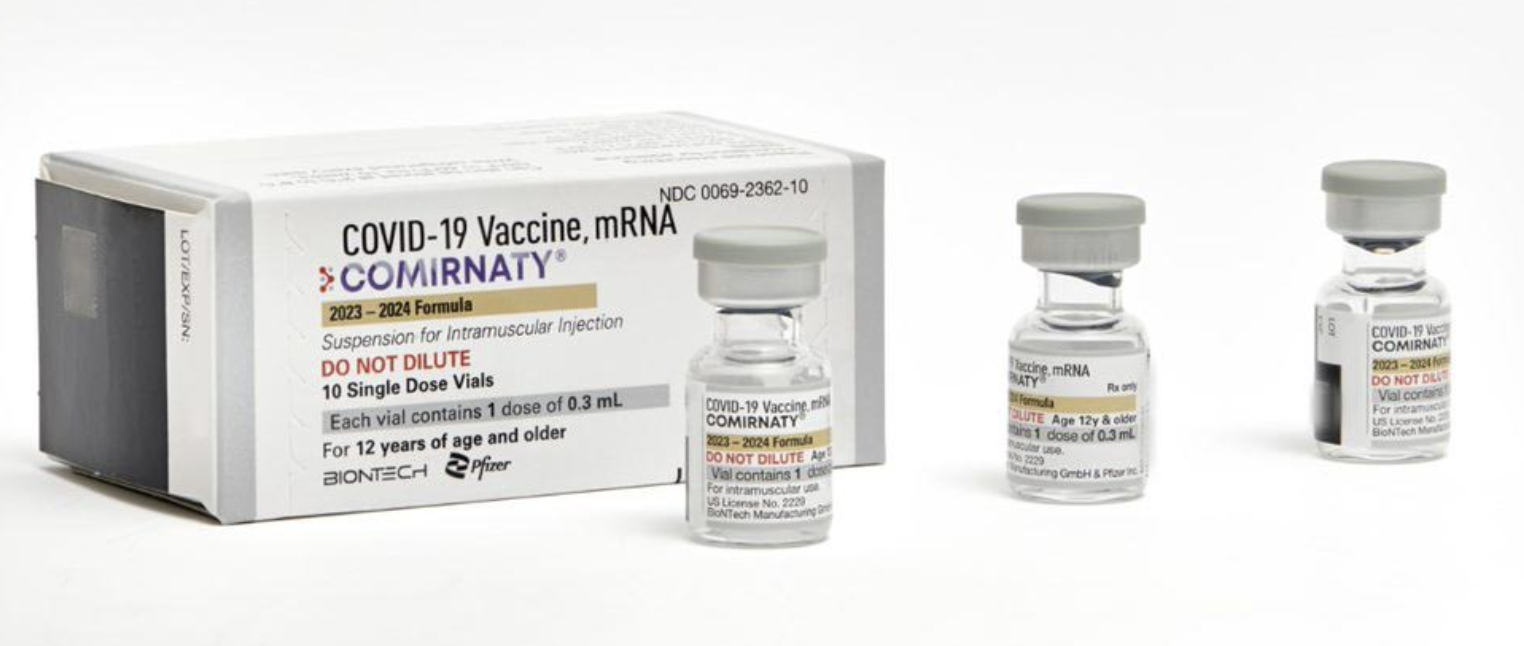 Details

By

Levi Rickert
The Food and Drug Administration on Monday approved updated Covid vaccines from Pfizer and Moderna. The release is timely because of the surge of COVID-19 cases that have caused increased hospitalizations in recent weeks. The U.S. Centers for Disease Control and Prevention's Advisory Committee on Immunization Practices approved the vaccines on Tuesday.
The newly approved vaccine is for individuals 12 years and older and granted emergency use authorization for individuals 6 months through 11 years of age. Pfizer said in a statement that this season's vaccine is indicated as a single dose for most individuals 5 years of age and older. Children under the age of 5 may be eligible to receive additional doses of this season's vaccine if they have not already completed a three-dose series with previous formulations of a COVID-19 vaccine.
In a statement to Native News Online, the Indian Health Service (IHS) says it will be encouraging our American Indian and Alaska Native patients aged 6 months and older to get their updated 2023 COVID-19 vaccine.
Enjoying Native News Coverage?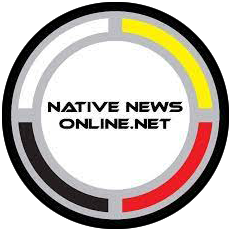 Make A Donation Here
"While the public health emergency has expired, we will continue to combat SARS-CoV-2, the virus that causes COVID-19, for many years to come. The IHS is committed to ensuring safe access to quality health care at our facilities and in the tribal communities that we serve", a spokesperson for the IHS said.
Updated COVID-19 vaccines will be distributed to IHS facilities as soon as they are available. The new 2023 COVID-19 monovalent vaccines will be commercially available through McKesson, the IHS pharmaceutical prime vendor, other commercial distributors, the vaccine manufacturers, and retail pharmacies.
Vaccines will also be available to uninsured or underinsured adults through the CDC's Bridge Access Program at IHS sites that enroll in the Bridge Access Program or through enrolled community partners. Pediatric COVID-19 vaccines will continue to be available to all American Indian and Alaska Native children via the Vaccines for Children program.
"Vaccination remains critical to public health and continued protection against serious consequences of COVID-19, including hospitalization and death," Peter Marks, M.D., Ph.D., director of the FDA's Center for Biologics Evaluation and Research said. "The public can be assured that these updated vaccines have met the agency's rigorous scientific standards for safety, effectiveness, and manufacturing quality. We very much encourage those who are eligible to consider getting vaccinated."
"This decision comes at a time when COVID-19 cases are once again climbing. Now, most people 6 months or older in the U.S. are eligible to receive this season's COVID-19 vaccine, even if they have never been vaccinated against COVID-19 before," Albert Bourla, Chairman and Chief Executive Officer at Pfizer said in the statement.
What You Need to Know
Individuals 5 years of age and older regardless of previous vaccination are eligible to receive a single dose of an updated mRNA COVID-19 vaccine at least 2 months since the last dose of any COVID-19 vaccine.
Individuals 6 months through 4 years of age who have previously been vaccinated against COVID-19 are eligible to receive one or two doses of an updated mRNA COVID-19 vaccine (timing and number of doses to administer depends on the previous COVID-19 vaccine received).
Unvaccinated individuals 6 months through 4 years of age are eligible to receive three doses of the updated authorized Pfizer-BioNTech COVID-19 Vaccine or two doses of the updated authorized Moderna COVID-19 Vaccine.
The FDA is confident in the safety and effectiveness of these updated vaccines and the agency's benefit-risk assessment demonstrates that the benefits of these vaccines for individuals 6 months of age and older outweigh their risks.
Individuals who receive an updated mRNA COVID-19 vaccine may experience similar side effects as those reported by individuals who previously received mRNA COVID-19 vaccines as described in the respective prescribing information or fact sheets.
The updated vaccines are expected to provide good protection against COVID-19 from the currently circulating variants. Barring the emergence of a markedly more virulent variant, the FDA anticipates that the composition of COVID-19 vaccines may need to be updated annually, as is done for the seasonal influenza vaccine.
More Stories Like This
Urban Native Elders Health and Social Needs Are Not Being Met, New Survey Finds
International Day of Persons with Disabilities
Dr. David Wilson (Navajo) Appointed Chair of the School's Department of Indigenous Health at the University of North Dakota
$9 Million Grant to NativeBio Awarded, Stanford University to Improve Health in Indian Country
December 1 is World AIDS Day
The Native News Health Desk is made possible by a generous grant from the National Institute for Health Care Management Foundation as well as sponsorship support from the American Dental Association. This grant funding and sponsorship support have no effect on editorial consideration in Native News Online.