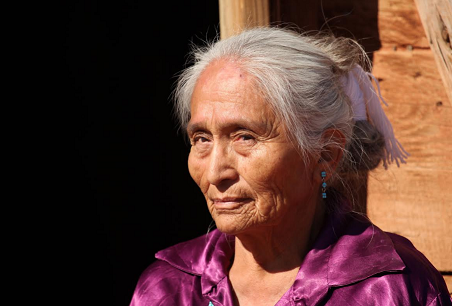 Details

By

Jessica A. Rickert
Let's ask our elders, "How's your smile?" Not only is it the first thing people notice, but good oral health is a gateway to our overall well-being. Research shows people who smile more often bring joy to those around them, and smilers themselves are happier.
We Anishinaabe are a community that cherishes its precious citizens aged 60 and older. In September, we celebrate Healthy Aging Month by helping our elders build resilience as they age. This annual observance focuses on the positive aspects of growing older. The mission of Healthy Aging Month is to inspire and promote personal responsibility for one's health… be it physically, socially, mentally or dentally.
Michigan Indian Day is an excellent opportunity to better understand and appreciate the many contributions that Native American elders have made to our state; celebrated every year on the fourth Friday of September, this year is September 22, 2023.
Aging Anishinaabe do experience the decline of numerous aspects of their lives. Resilience, hardiness, energy, vigor and immunity wane with each decade. The prevalence of systemic diseases that impact the mouth increases, making older adults more susceptible to oral health issues. Likewise, poor oral health can contribute to worsening physical health.
Our elders might also participate in harmful habits such as smoking and alcohol use. The effects from both are increasingly harmful to the teeth as we get older.
Additionally, some older adults take a myriad of medications for various conditions. A large number of these health conditions and medications cause dry mouth, alteration to taste and oral ulcers.
Previous dental restorations may begin to break down and require repair and/or replacement. High levels of oral bacteria can result in rampant decay, especially along the root surfaces. These same bacteria can dislodge from the mouth and can be aspirated, causing pneumonia. Gum disease may rapidly progress with certain bacteria present.
Accessing professional care is especially difficult for those living in elder facilities and for homebound adults.
Dental disease or wearing dentures can affect nutrition, because people prefer soft, easily chewed foods instead of healthier foods such as fresh fruits and vegetables.
Recent studies by the National Institute on Aging strongly suggest that older adults with poor dental health have a higher risk of cognitive impairment, and of Alzheimer's disease and related dementias. The reason for this is unclear. Bacteria and the associated inflammatory molecules can travel from infections in the mouth through the bloodstream to the brain, including the plaques of beta-amyloid protein.
Cancers of the mouth (oral and pharyngeal cancers) are primarily diagnosed in older adults; the average age at diagnosis is 62 years old. Chemotherapy is the use of drugs to treat cancer. These drugs kill cancer cells, but they may also harm normal cells, including cells in the mouth. Side effects include problems with your teeth and gums, and the glands that make saliva. Those patients with excellent oral health prior to a cancer diagnosis tend to fare much better.
Never miss Indian Country's biggest stories and breaking news. Sign up to get our reporting sent straight to your inbox every weekday morning.
With age comes many disabilities that can affect an individual's capacity to maintain good oral self-care. We ask that caregivers help older individuals brush and floss their teeth, if the elders are not able to perform these activities independently.
Older American Indians and Alaskan Natives (AIAN) report the following: The prevalence of complete tooth loss for Native American elders is higher than the general population; only 5 out of 19 AIAN elders have enough teeth to chew food well, compared to 7 out of 10 in the U.S. middle class; 49 percent of AIAN over 55 years of age have untreated dental cavities. Twice as many AIAN report the following, compared to other older Americans: poor oral health mouth pain; and avoiding certain foods because of the inability to chew.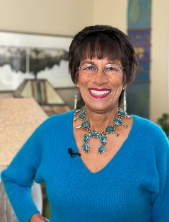 The American Dental Association recommends that our elders:
Brush teeth twice or more per day. Use an oscillating power toothbrush and other mechanical aids.
Floss regularly. There are also other interdental cleaning aids available.
Fluoride is a proven cavity-preventing mineral. Use daily fluoride toothpaste, a fluoride rinse and fluoride varnish treatments at the dentist's office.
Visit your dentist routinely for a checkup and cleaning.
Consider having your teeth cleaned two times per year.
Tell the dentist about any medical conditions you have and medications you take.
The dentist does an oral cancer exam at each dental examination.
Eat a well-balanced diet with fruits and vegetables.
If you have diabetes, work to maintain control of the disease. This will decrease the risk for other complications, including gum disease. Treating gum disease may help lower your blood sugar level.
Quit smoking. Smoking increases the risk for oral cancer and gum disease.
Limit alcoholic beverages.
Use lip balm with sunscreen.
Drink only water throughout the day.
Replace missing teeth to aid in eating, speech, and to maintain the form, shape, and function of the mouth.
Keep your dentures clean by removing and brushing dentures every day and soaking them in water or a denture-cleansing liquid at night. Be sure to leave them out of your mouth while you sleep.
Education of the caregiver, as well as the patient, is an important part of the prevention of dental disease.
We may not be able to control the aging process, but why not control what we can? Let's achieve excellent dental health. This will enhance our ability to speak, smile, taste, chew, swallow, and convey feelings and emotions through our beautiful smiles.
Dr. Jessica A. Rickert is a tribal citizen of the Prairie Band Potawatomi Nation. A graduate of the University of Michigan School of Dentistry, in 1975, she became the first female Native American dentist.
More Stories Like This
Urban Native Elders Health and Social Needs Are Not Being Met, New Survey Finds
International Day of Persons with Disabilities
Dr. David Wilson (Navajo) Appointed Chair of the School's Department of Indigenous Health at the University of North Dakota
$9 Million Grant to NativeBio Awarded, Stanford University to Improve Health in Indian Country
December 1 is World AIDS Day
The Native News Health Desk is made possible by a generous grant from the National Institute for Health Care Management Foundation as well as sponsorship support from the American Dental Association. This grant funding and sponsorship support have no effect on editorial consideration in Native News Online.